Info:
4 Command & Conquer: Tiberian Twilight - In 2062, humanity is on the verge of extinction. Because of Tiberium - a mysterious alien mineral that has infected the Earth and caused the bloody war between the Global Security Council (GSS) and the Brotherhood of Nod ", the planet is practically empty. In the midst of crisis, Kane, leader of the Brotherhood of Nod, "said the GSS that he developed a system that will allow monitoring of Tiberius, and use his strength. However, for a network management Tiberius Kane needed help GCR. Thus, the two rival factions joined forces in order to avoid the disappearance of humanity from the face of the Earth.
After 15 years after these events, the network has been basically established. Tiberius is under strict control, and the Earth has entered a new era of prosperity and prosperity. But now the Earth's population has to wonder: why Kane decided to help everyone and that he would require for this assistance? Answers to all questions will be obtained in game 4 Command & Conquer Tiberian Twilight.
Kane. GCR. GCD. Tiberius. What is the final? Learn about all the events of this history in the game Command & Conquer 4 Tiberian Twilight. Is offering exciting battles, exciting adventures and all the best of the classic video game series Command & Conquer.
Game Features 4 Command & Conquer: Tiberian Twilight:
# The epic conclusion of the saga of the Tiberias-Kane returns to the exciting world of games. You can play alone or to combine their efforts with other users!
# The gradual development of the player - more combat units of the enemy you destroy, the more your experience grows. You can get access to new units, structures, improvements and enhancements that will make your army even stronger!
# Always on the move - the first in a series of games C & C: a huge mobile base - Turtle. Now you can always be in the center of the battle. Create a combat unit, moving around the battlefield. Install the headquarters in any convenient place!
# Select a class, select one of three unique classes of GCR or GCD. Each class has its own characteristics and combat units. You can choose your own style of play! The class of attack, defense or support - that you choose?
# Join forces and fight on the network - find friends and participate in large-scale battles online 5 on 5! Just choose your favorite class and dive into the world of war, where you will not only destroy the enemies, but also to perform various tasks. And thanks to the new system, you can move around with their friends from one network to another battle.
Minimum System Requirements:
• Operating System: Windows XP, Windows Vista
• CPU: Any Intel Core Duo machine, AMD Athlon 3500 + or better
• RAM: 2 GB
• Disk Drive: 8X or faster DVD-ROM drive
• Hard Drive: at least 10 GB of free space
• Video: DirectX 9.0c compatible video card. 256 MB with Shader Model 3.0 support. NVIDIA GeForce 8800 or better, ATI Radeon HD 3850 or better
• Sound: DirectX 9.0c compatible sound card
• Multiplayer: 2 to 10 players, network or Internet connection required (Cable, DSL, or faster connection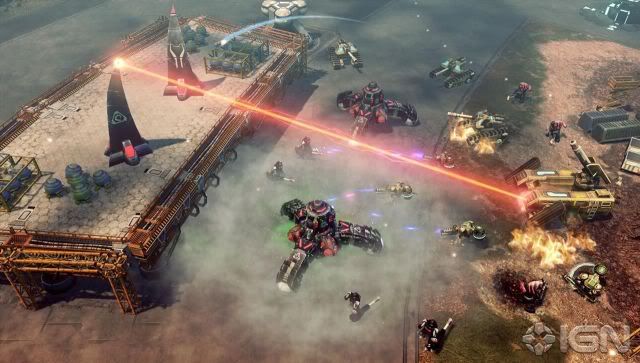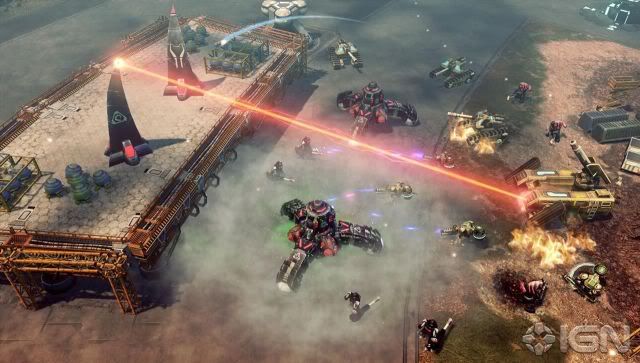 Command.And.Conquer.4.Tiberian.Twilight-RELOADED
RELEASE.DATE: 03/2010
PROTECTION: EA DRM
DISC (S): 1
GAME TYPE: Strategy
LANGUAGES: ENG GER FRA PL